What stigma looks like for me
Year: 2018
Topic: Voices of young people
Author: David Grimm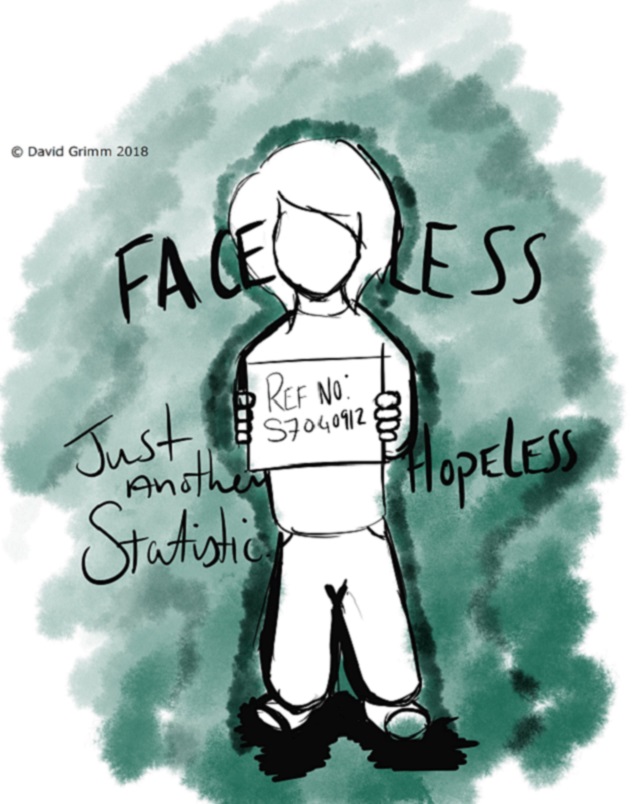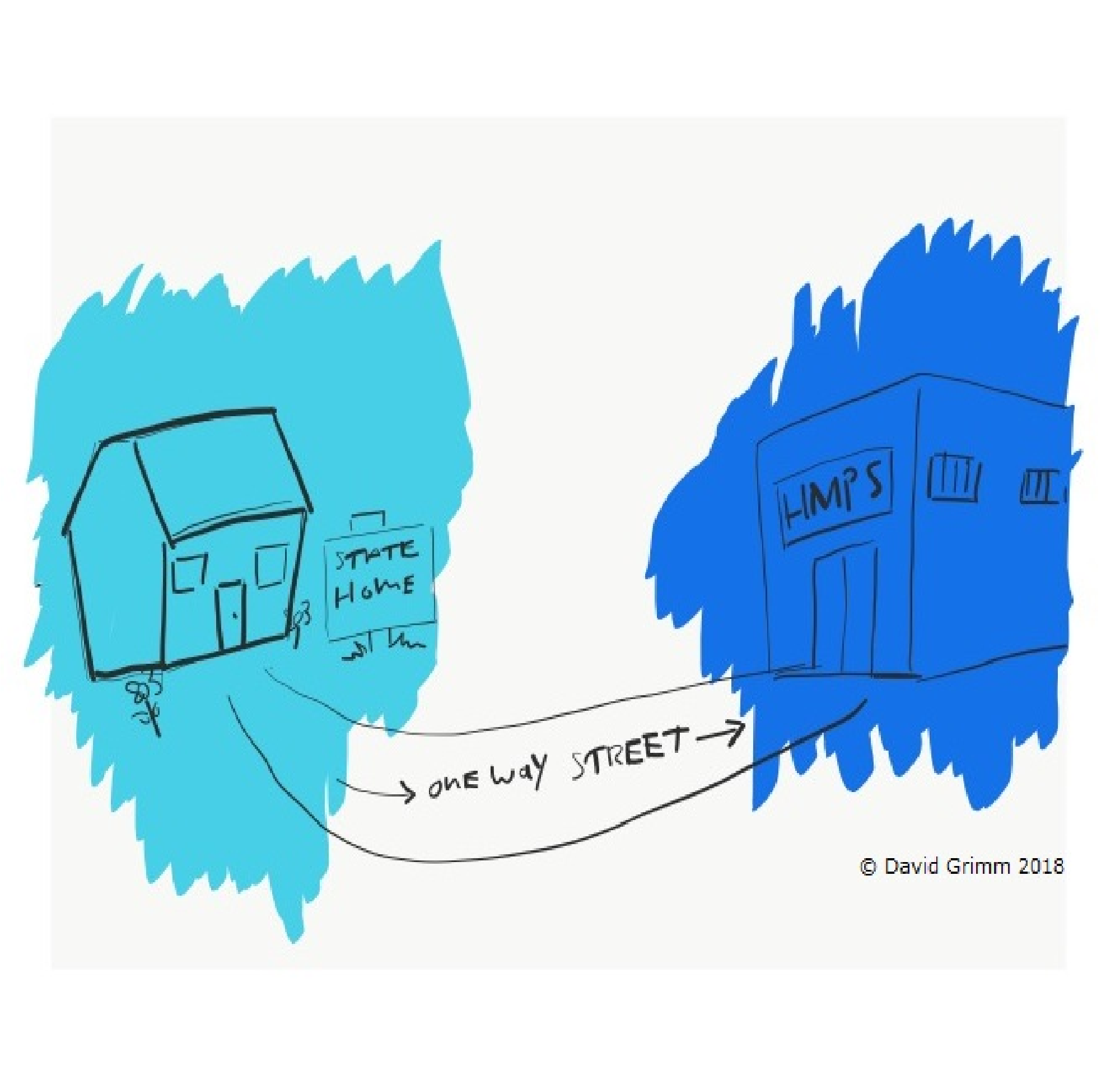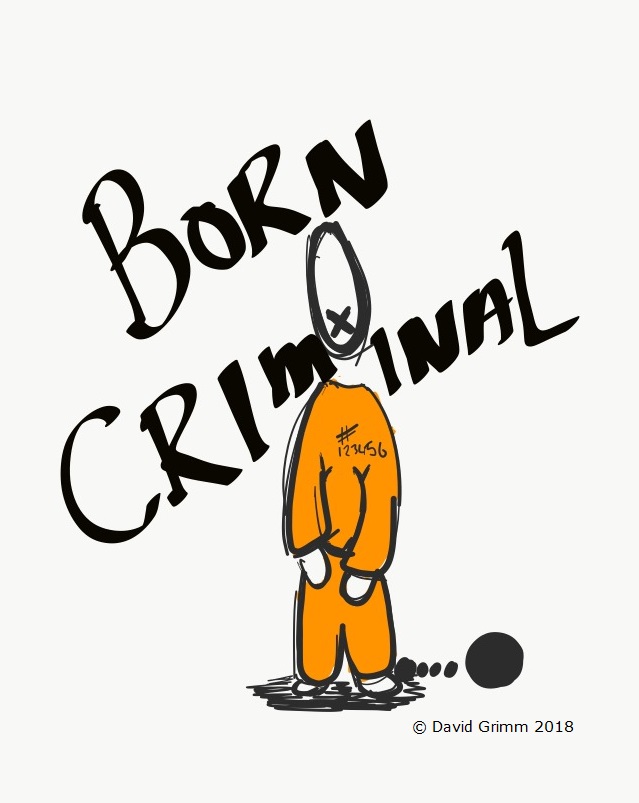 In these pictures, I've tried to describe language in images, either by drawing on my own experiences or from what friends have told me they experienced.
The picture with the speech bubbles is my attempt to show how the everyday language of care is seen as normal but it's not - it's clinical, and horrible to live with. It's deliberately in bright colours, to place a positive spin on the social jargon used about care kids in their day to day lives.
In the drawing with the one-way street, I tried to show that society believes young people basically leave care and go straight to prison - a simple but powerful message.
The faceless picture is how I felt as a care kid, and how many of my friends felt. The picture is of a child holding a reference number, as many young people feel that's all they are – a number, both to the staff caring for them and to society.
The born criminal drawing follows on from the one-way street image, care kids are portrayed as being 'bad' and are often blamed for local crime in different ways, even if they have no previous criminal history they can be portrayed as criminals.
David Grimm is a trainee graphic facilitator.