Scottish Journal of Residential Child Care Vol 17 No 4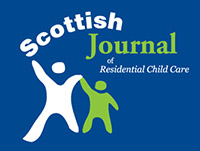 This special issue on perspectives and understandings of disability, guest-edited by Charlotte Wilson and Chris Walter, represents the great diversity of people with disabilities, and their experiences. We provide a varied international collection of articles and book reviews.
You can also download your full copy of the Journal online.
Editorial
---
Peer reviewed articles
---
Commentary, reflections and other articles
---
Book reviews