Scottish Journal of Residential Child Care Vol 17 No 3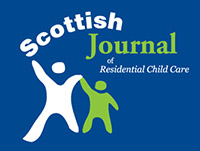 In this issue, we present three peer-reviewed articles, five commentaries, and a book review. These cover a wide range of topics and experiences, encouraging readers to reflect on ways of supporting young people and practitioners.
Highlights for this issue include: the first of three research articles looking at compassion fatigue in residential child care; and the report of a small-scale study of women's experience of participation.
You can also download your full copy of the Journal online.
Editorial
---
Peer reviewed articles
---
Commentary, reflections and other articles
---
Book reviews